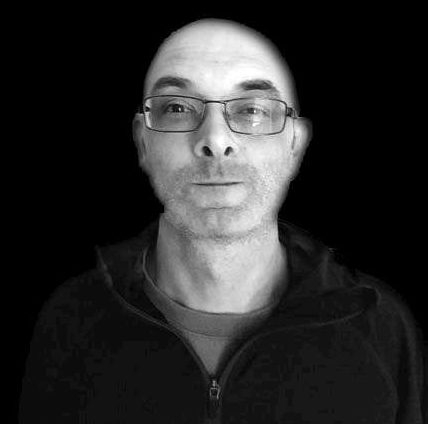 For over 25 years Steve has been fascinated with electronically produced music. He was given his very first basic Synthesizer, by his loving parents, when he was aged 10. learning Piano from an Early age, Steve developed into a bit of a child prodigy, able to play duets by himself, winning a contest for piano recital, with esteemed International musical directors as judges at age 11. Then performing again for larger crowd of People at the winners concert, this prepared him for later life. The first real ignition of his Passion was in his early teens. It was after hearing Dance Music, House, Techno, and Electronica and Ambient like Future Sound of London, Aphex Twin, B12 & other Warp artists.

Steve lived in the Black mountains of Wales in the 90's, the Internet was really not viable, he had to travel miles to Cities and bigger towns to buy Vinyl, tapes & Albums, Picking up info to find latest releases & Charts.Back in those days, if you were young and had specific tastes, you had to work much harder to get the music you required, but it was more rewarding than instant downloads when you found something you were looking for. He started to write, record and play, sound collages for Theatre productions and do rough ambient DJ mixes to tape in 1993.
During his Secondary school education, Steve had the oppitunity to use Atari ST with notator software and a Roland Synth, for writing tracks for course work as part of his Exams.
This put in place his desires to produce his chosen styles of music, and also to DJ at events.
Since then, Steve started DJ'ing just as he was leaving school and going to college to study Electronic Engineering .From this, he built audio circuits and modified existing equipment. Steve was DJ'ing Mainly playing local Pubs, Bars, and small Clubs on to larger clubs in bigger towns and Cities Then Taking his collective Soundsystem to venues and festivals in Wales and England UK.
Expanding his skill sets with hybrid DJ set ups including studio effects processors, Synths, grooveboxes, Samplers and 3 Technics Turntables. Steve also performs Live Electronic Music using Custom devices that he has helped to develop, adopting Hardware based production and live performance recordings when producing, prefering to capture the moment, rather than revisit and dilute the original intention of the Music.
Not only creating the music, but helping to Research,develop and test Electronic Music Production Systems of the future through his work with 3rd Event Technologies,this was shortly after moving to Bristol. Working for over a decade as sole beta tester on the Advanced Music Production Systems (AMCS). This leading up to the production of the extremely portable AMCS WW7 a 256 track advanced Midi Sequencer a soon to be released Device. This project roll out to Large scale Electronic music industry events has been postponed due to Lockdown, but will be re-instated soon after.
Steve also runs Inverted Light Source with qUE which is an Independent Record Label to support the Audio Output of their Resisdent Artists using the custom technologies AMCS.
Along with the Record label, Steve is the main host for Inverted Light Source Presents on the Respected Underground Internet Radio Station FNOOB Techno Radio, with a strong online presence, and reputation for playing a vast variety of Techno and a strong emphasis in giving Live Techno Artists a platform. Inverted Light Source Presents has been running every 4 weeks since October 2017 with Tens of Thousands of listeners tuning in Worldwide.
Steve produces under different guises to encompass his love of many Styles of Techno, House, Electronica & Soundtracks; and has worked Recently on a number of projects compilations and Remixes for Beat Boys Records Ghetto Acid 4&5 Compilations (Chicago), Amalgm8 & MonuMental (Inc Remixing & Mastering) and of course Vincent Noxx Records for his Redion Remix! Future Projects to be released soon, watch this Space!
Find Vincent Noxx Records here